This week Paul is joined by his lovely daughter Baylee as they discuss that voluptuous Australian marsupial the wombat!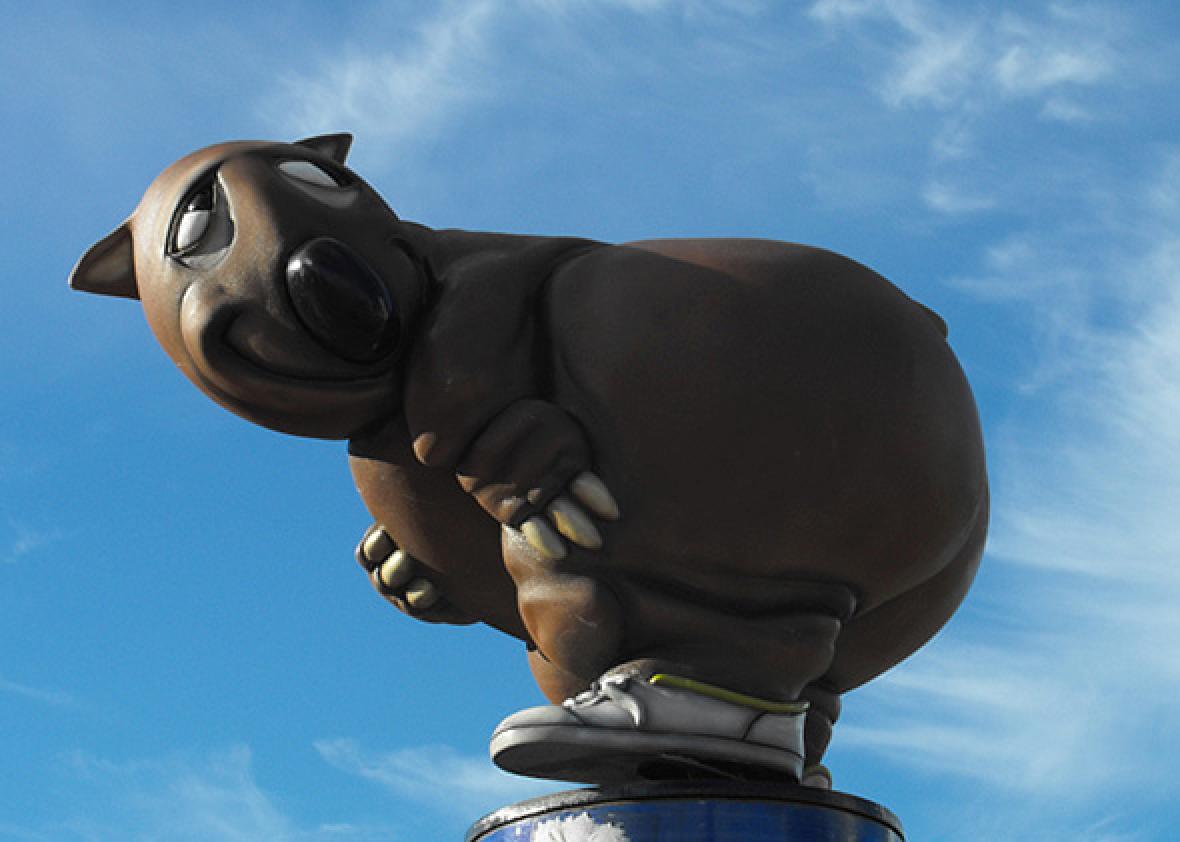 Sources:
https://www.nytimes.com/2019/01/18/world/australia/wombat-selfie.html
https://www.snopes.com/fact-check/hero-wombats-australia-fires/
https://www.livescience.com/52640-wombats.html
https://www.wombania.com/wombats/wombat-behavior.htm
http://www.jackiefrench.com/diary-of-a-wombat
https://slate.com/culture/2016/08/fatso-the-fat-arsed-wombat-was-the-best-olympic-mascot-ever.html
https://www.youtube.com/watch?v=8cO376yWrGc
https://www.nationalgeographic.com/animals/2018/11/wombat-poop-cube-why-is-it-square-shaped/
All other images on the page are featured on the linked websites. Copyright Disclaimer under section 107 of the Copyright Act of 1976, allowance is made for "fair use" for purposes such as criticism, comment, news reporting, teaching, scholarship, education and research. "Fair use" is a use permitted by copyright statute that might otherwise be infringing.
About our voice actors:
The wonderful and supportive Kari McGinnis.
Chris "Toph" Green is the host of the GravityBeard podcast.
Josh Hallmark runs the Our Americana network and hosts the podcasts Our Americana, The Karen and Ellen Letters, Playlist and True Crime Bullshit.
Justine and Santiago are the hosts of the very funny Weird With You podcast.
and last but never least, Stacey from Rough Giraffe.